We are experienced attorneys serving South Dakota.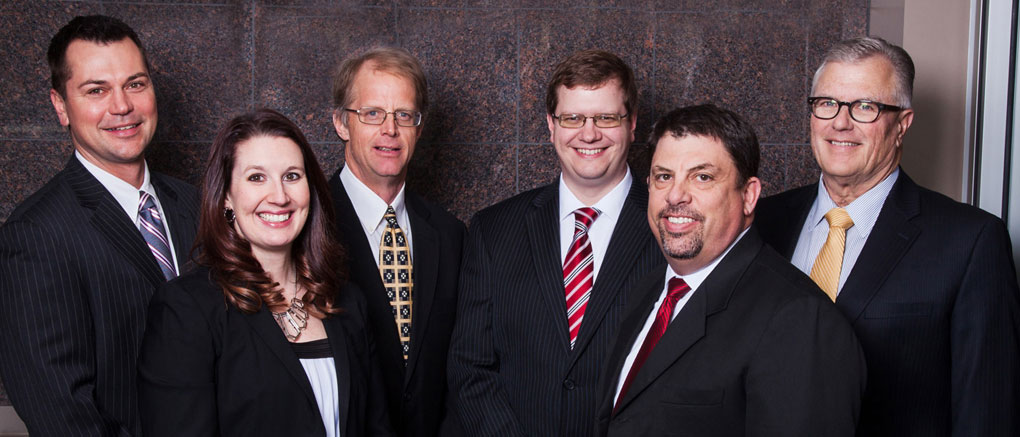 History of Helsper, McCarty and Rasmussen
Carl O. Trygstad, the earliest predecessor of the law firm, passed the bar in 1906 and had an office on Main Avenue above what is now Subway. W.R. McCann, who taught high school in Brookings between 1931 and 1937, joined Carl in 1939 and became a partner shortly thereafter. Upon Carl's death in 1943, H.O. Lund joined the firm. Mr. Lund continued with the firm until his appointment as Circuit Judge in 1959.
In 1961, the firm moved to 317 Sixth Avenue, immediately across from the courthouse. In 1968, George Mickelson joined the practice and the firm incorporated as McCann, Martin & Mickelson, P.C. in 1970. Mike McCann, the son of W.R. McCann, joined the firm in 1972 and in 1977, Rich Helsper joined the firm. The office remained in the same location until 1984 when George Mickelson began his gubernatorial campaign. At that time George Mickelson and Rich Helsper formed the law firm of Mickelson & Helsper, P.C. and the McCann firm remained on Sixth Avenue. Eric Rasmussen joined Mickelson & Helsper, P.C. in 1985. In the fall of 1986 George Mickelson was elected governor and he took office in January of 1987. In 1998, Alan Glover joined the firm along with various other members throughout the years. In 2004 Eric Rasmussen left the firm to serve as in-house counsel for Citibank.
The law firms continued on separately until 2015 when Mike McCann and Don McCarty, who joined the McCann firm in 1997, merged their law firm with the Helsper law firm. Eric Rasmussen has now returned to Brookings and is rejoining the firm as of April 2016. With Eric Rasmussen now rejoining the practice and Mike McCann having retired, the law firm will be known as Helsper, McCarty & Rasmussen, P.C. Along with Rich Helsper, Don McCarty and Eric Rasmussen, the firm members also consist of Reed Mahlke, who joined the firm in 2009; Benjamin Kleinjan, who joined in 2012; and Jennifer Goldammer, who joined in November 2015. With the two firms merging back together and a presence in Brookings for more than 100 years, Helsper, McCarty, and Rasmussen P.C. is the largest and longest continuing law firm in Brookings County.
We are experienced attorneys serving South Dakota. Take some time to get to know our lawyers, and contact us with questions about your situation.
Contact Us
1441 6th St, Ste #200   |   Brookings, SD 57006   |   p: (605) 692-7775   |   info@lawinsd.com