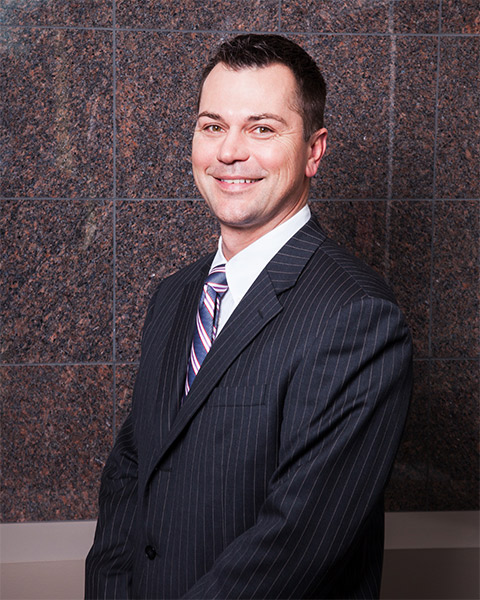 Reed grew up working on his grandfather's farm in Northeastern South Dakota, near the town of Frederick.  After high school, Reed attended South Dakota State University and graduated with an Agri Business Degree.  Reed then accepted a position in International Business Development with Daktronics, a global scoreboard and video screen manufacturer.
After five years in the business world, Reed attended William Mitchell College of Law and received his juris doctorate in 2005.  Reed then accepted a position with Pemberton, Sorlie, Rufer and Kershner, focusing on commercial litigation, business law, real estate law and estate planning.
Looking for an opportunity to return to South Dakota in February 2009, Reed accepted a position with Glover & Helsper, P.C., which in 2016 became Helsper, McCarty & Rasmussen, P.C.  Reed's general practice focuses on civil and business litigation, real estate law, estate planning/wills/probate, business law, family law (including divorce/custody) and criminal law.