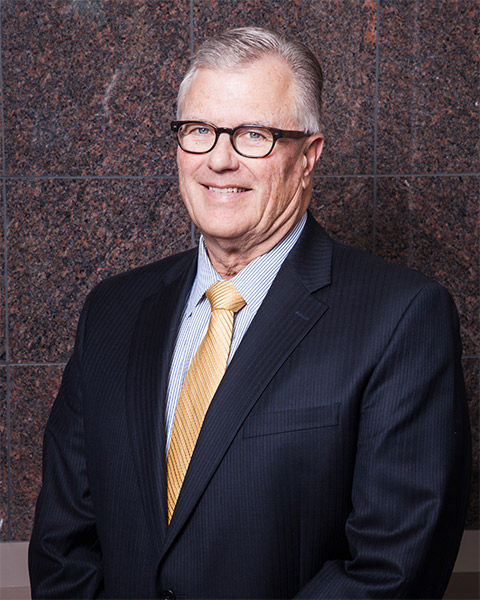 Richard J. Helsper, a Brookings native, graduated from South Dakota State University in 1974.  He then graduated from Southern Methodist University School of Law in Dallas, Texas in 1977.
After becoming a member of the State Bar of South Dakota, he joined the law firm of McCann, Martin & Mickelson in Brookings.  George Mickelson and Rich started their own firm in April of 1984.  Mr. Mickelson was elected Governor of South Dakota and left the firm in January of 1987.
Rich's primary emphasis in his practice are business transactions; public and private corporate law; estate planning and probate; and real estate matters.
Rich is admitted to practice before all South Dakota Courts both State and Federal, as well as the United States Court of Appeals for the Eighth Circuit Court and the United States Supreme Court.